[back to menu]
PLC master slaves for electric heater management
Introduction
The master card allows to:
manage up to 250 slaves using PLC (Power Line Communication = communication over 220V power wires)
each slave can pilot two electric heaters using the pilot wire.
125 KHz signal
100 bds duplex communication.
The master card
The computer side uses a 18 pins PIC 16F88 which receives the commands and sends the data to the line side managed by a 8 pins 12F675
The line side is isolated from the computer side by two optocouplers.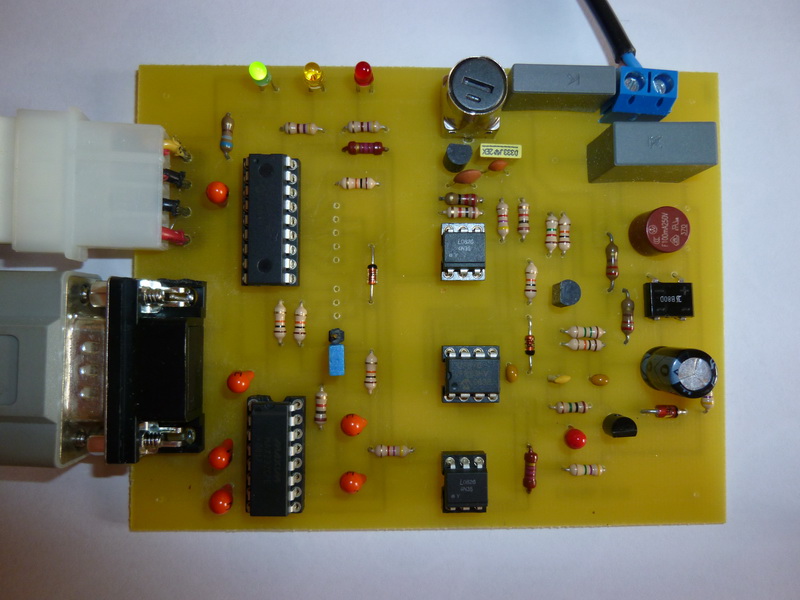 master schematics, master components and printed board are available in pdf format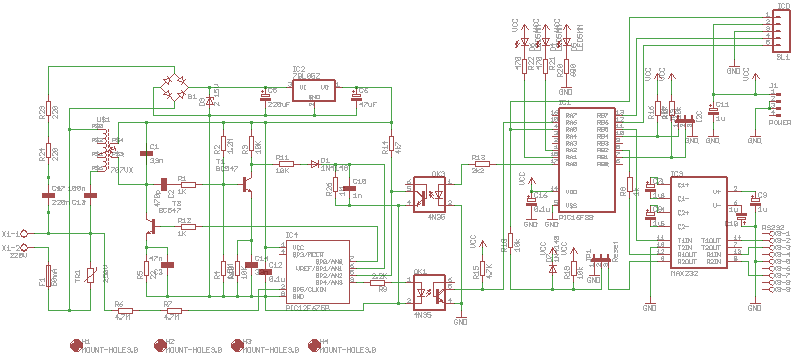 The slave card
This small card uses a 8 pins 12F675 and manages up to two pilot wires of electric heaters via two opto-triacs.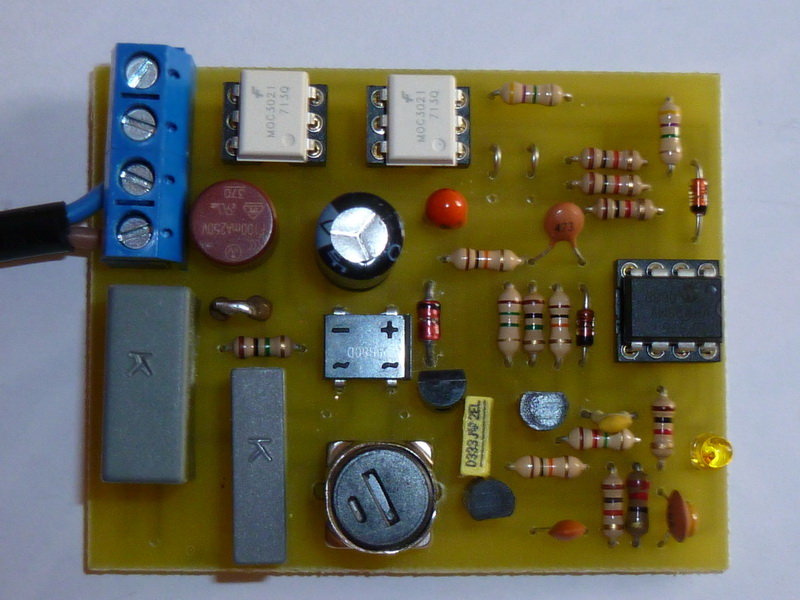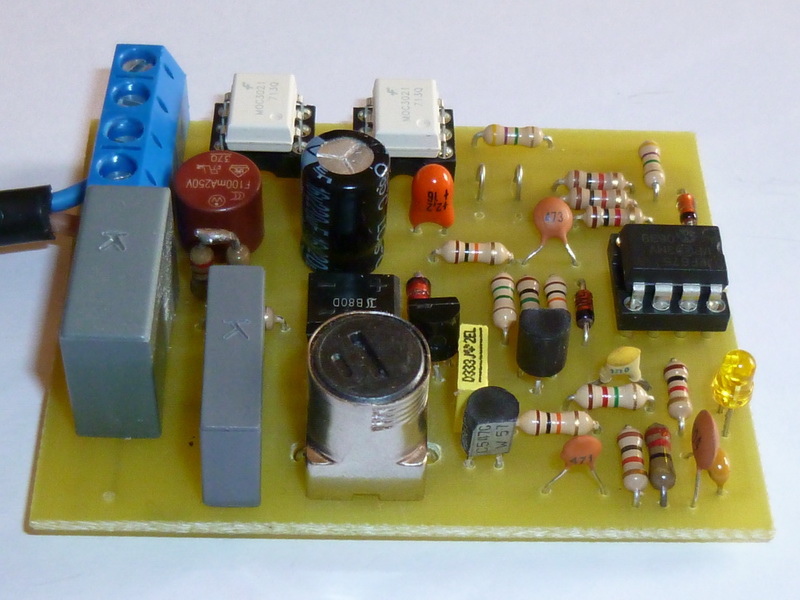 slave schematics, slave components and printed board are available in pdf format