[back to menu]
Solar Water Heating monitoring card
Introduction
This card allows to:
get four 0-5V analog inputs
activate one relay
get two 100-250V AC input status
Three analog input are used to measure the voltage of the thermal sensors (panels temperature sensor, water storage top and bottom temperature sensors) of my Schüco Solar Water Heating System.
The relay is used to authorize the additional 220V electric resistor in case of water low temperature.
The two AC inputs monitor the circulation pump and the additional electric heating.
A real time clock is used to optimize the additional electric heating. It is necessary to switch additional heating only during the night, if the water temperature is too low.
The RS232 port is used to configure the card.
The card
Each 100-220V AC input is isolated by an optocoupler.
The data are read by a 18 pins PIC 16F88 which receives the commands and sends the data throught a 433MHz radio transmitter.
Sends its data with 433MHz transmitter using a protocole similar to the Lacrosse WS protocole.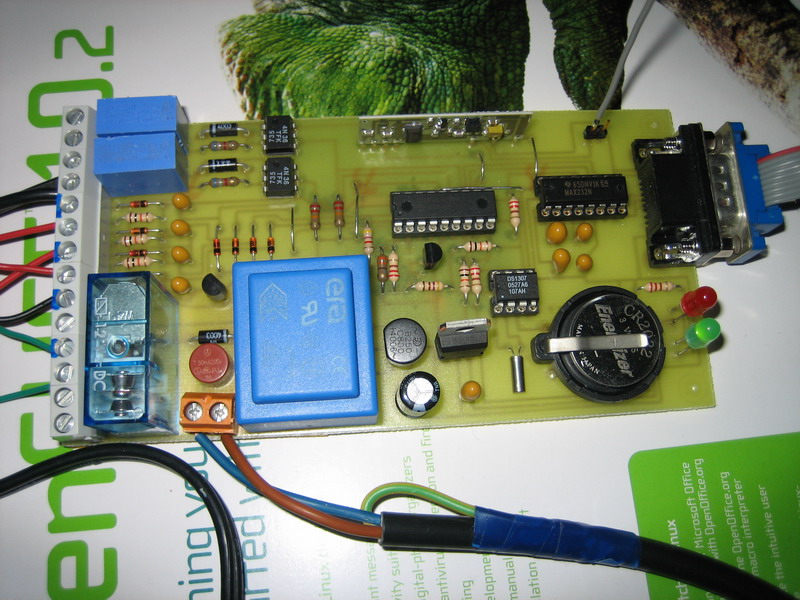 Schematics, components and printed board are available in pdf format